Ösen lösen Business Consulting
Straight paths shorten project run-times and save companies time, money and stress.
Dear Reader,
If the imagination (consciousness) does not match the attitude (subconsciousness), then the imagination will not materialize. FULL STOP!
What does this mean? What are the consequences? What does this mean in consequence for projects in companies?
The staircase is always cleaned from the top. It is sometimes enough to work with the top management level, because their mind swings down to the bottom level. Once informal structures are solved, many issues solve themselves in the company and the figures as a result reveal it.
How many projects do you know that remained on time and on budget?
An increasing number of companies are investing sizable amounts of money to introduce methods and processes that are meant to guarantee the success of their projects.
This is certainly necessary, but is it enough? Informal structures develop where people work closely with one another. These structures are an invisible and not unimportant part of projects which determine whether the latter will be in scope, on time or on budget.
Scientists say that 60,000–80,000 thoughts go through our heads every day, but we are only aware of a maximum of 2% of them. Ösen lösen sessions will give you access to your subconscious, and thus to 98% of the thoughts that you are not even aware you have in your head. This will allow you to start to manage your private and professional life more mindfully and carefully with completely different results.
Mens agitat molem
Mind over matter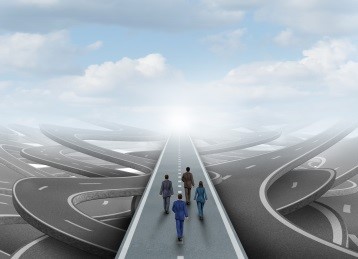 Straight pathes shorten project run-times and save companies time, money and stress.
You receive…
…insights and clarity on which informal structures impact existing business processes and procedures and how to solve them
…an integration of people into the processes
…Ösen lösen attendance for change management situations till their target
Let us clarify in a call the current or recurring challenges. Life can be easy, Business too!
Therefore if life or business gets stuck…?
Ösen lösen! – solve the eyelets and become relaxed with running around hooks, once the eyelets are loosened, hooks can no longer hook into – your mind moves matter!!!
Ösen lösen Company Consultancy
Procedure: Recognize and resolve informal structures before projects start and also during ongoing projects
Procedural and interpersonal pitfalls sometimes cause projects to go off track. The formal and informal pitfalls will be identified and resolved with Ösen lösen. Straight pathes shorten project run-times. This saves time, money and stress.
It is highly beneficial if disruptive parameters can be identified from the start with Ösen lösen.
Step 1: All risks are examined from a cognitive perspective and using logical commonsense, and on this basis the approach and implementation strategy are developed.
Step 2: Now Ösen lösen comes into play. The informal project structures that you are unaware of on a cognitive level are identified. These emerging structures are named, corrected and then set aside through negotiations.
Case example 1: Overcoming resistance in a quality control projects
A quality control project in a
telecommunications company
had the task of drafting a data room architecture containing hundreds of documents. Furthermore, a process was to be introduced to keep the data room up to date at all times – all this in an extremely short period.
The bottlenecks were:
procedural – finding all documents at the IT suppliers and in the client's internal departments, and
there was an interpersonal bottleneck involving one person who was responsible for setting up the data room structure. This person was very worried about whether the project could be realized, so his resistance was palpable.
Result: At the beginning of the project, all the parameters were checked with Ösen lösen using a mind map and the informal structures were neutralized, i.e. the pitfalls removed. When the project was concluded within the agreed time, the business units as well as the IT technicians in the company were both equally surprised as they had not expected this, among others due to the volume of data and the interpersonal challenges.
Case example 2: Identifying and resolving complications in the data flow
The IT data flow between a client and a logistics company was not functioning as it should. I was invited to the company to run a coaching session for management. After I became aware of an air of tension around my client, I asked him what was making him feel uncomfortable. He told me that the IT process had been at a standstill for some time; in other words, it was an operative and financial worst-case scenario.
I asked him for a data flow mind map. He tabled a picture of a data flow mind map drawn on a serviette. I used Ösen lösen to assess the pitfalls in the data flow process and was able to identify two databases which showed complications. The database specialist was asked about this and the corpus delicti could be circled with by Ösen lösen.
Results: Later on that evening, I received a further call from my client, who confirmed that the real problem lay exactly in one of the databases in which I had identified the main weakness. It saves a company time, money and stress to quickly call me in as the Ösen lösen company consultant to clarify uncertain situations and find a solution.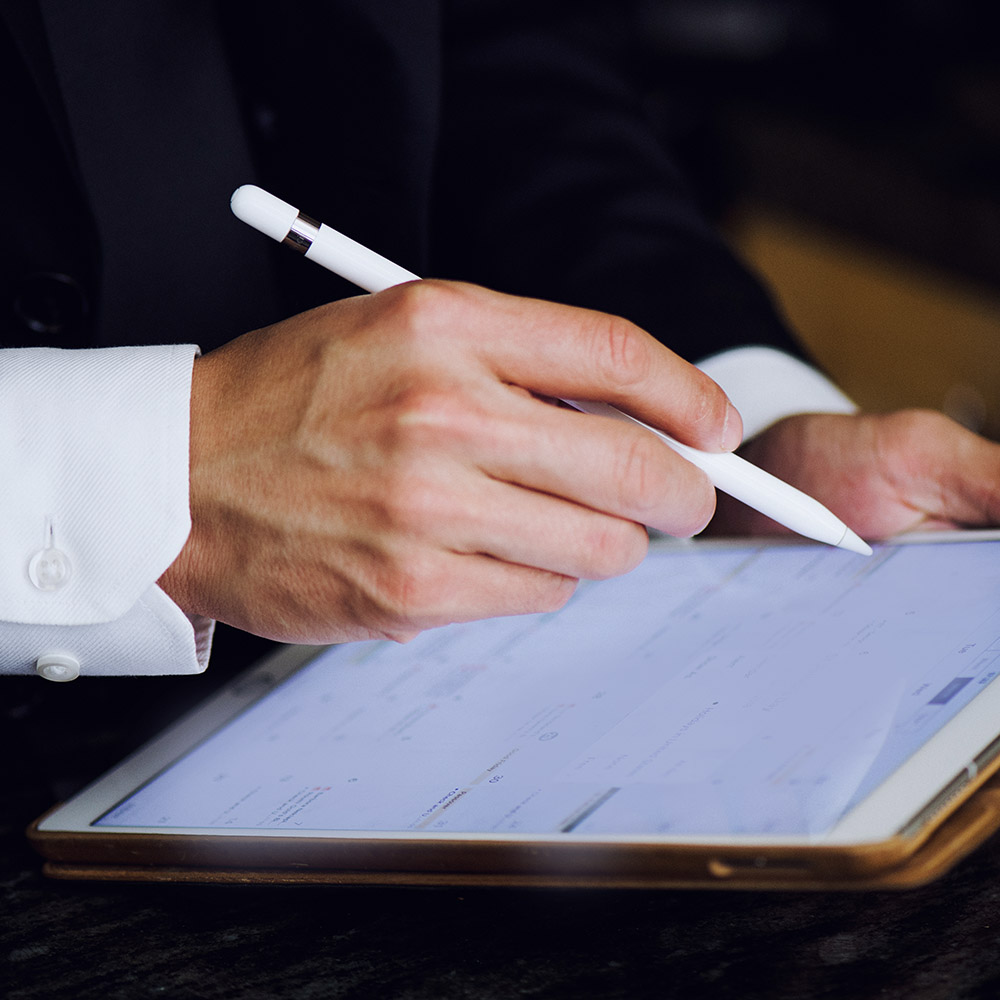 I received the following phone call:
CEO: "Ms Guenther, we only worked on three company strategies two weeks ago and checked which of these are still exhibiting informal structures, and which strategy I can use to achieve my company goal most easily, right?"
CMG: "Yes, why, what happened?"
CEO: "Well, I haven't had any more arguments with my wife since then."
CMG: "Aha, is that a good or a bad thing?"
CEO: "It's great as we were really suffering as a result of our differences of opinion, and now all of our discussions are totally relaxed."
CMG: "Then, I'm happy that this is the case and yes, positive "side effects" can always occur in areas in which we haven't worked directly…it's absolutely fine."
CEO: "I had no idea that checking a company strategy would also resolve my marital difficulties. Thanks to your work, I now feel like I have a better understanding of the informal structures you outlined and the effects that they have. Thank you for this. I'll be in touch again with regard to other matters soon.
CHOOSE YOUR WISH PACKAGE HERE:
Business Ösen lösen
With Business Ösen lösen, business related challenges are solved, i. e. stagnation in processes, leadership challenges, communication, etc.
We start with a double unit, i. e. 2 x 45 Min. In a separate third unit, approx. 14 days later, fine tuning is done and if necessary emerged onion layers, which were covered previously, are solved.
Business BOOSTER
As soon as the content of challenges belongs rather to a strategic reorientation, project attendance or a continuous business development the Business BOOSTER with 12 units is the choice.
We start with a double unit 2×45 Min. and boost your business to the next level. Life can be easy, Business too!
We solve the eyes in the following areas:
Mindset
Business Processes
Money and Finance
Leadership and
Communication
Organizational information and preparation for your appointment
Ösen lösen Business starts the simplest with 3 units, i.e. select an eight and nine o'clock appointment, 2 units, this means the appointment goes from 8:00 till 09:30 a.m.
Two weeks later I recommend taking a third unit with 45 Min. to fine tune and/or solve emerged issues, which were previously covered.
You select already with your booking the number of desired tickets. After the booking, an invoice for the selected appointment dates is delivered to your E-Mail inbox automatically; please check your spam folder, as the invoice is sent through the calendar Orbnet.
Please enter with your booking a phone number, so that I can call you. The appointments are on the phone. If you prefer an appointment in my office in Hamburg, please also book through my calendar online. In addition please inform me by e-Mail cmg@oesenloesen.com so that I am prepared with water, etc.
Prepare yourself with the following steps:
 Write down all repetitive and pressure producing patterns and unwanted situations, etc. which you like to end.
Write down next what you would like to experience instead.
Please have approx. a half liter of plain water at hand as well as Paper and a pen for notes.
We start! I call you and together we solve the eyes!
… Ms. Guenther surprised and impressed me with her analytical clarity and way of getting straight to the heart of the matter. With her revolutionary Ösen lösen, she is particularly skilled at working on the root causes of issues in a very short time. As a result, she brought about profound, sustainable changes for my team and I. Ms. Guenther's charming manner also made it easy for us to master difficult situations. I would like to thank her for the valuable work that she has done for us to date, and I look forward to the next Ösen lösen session if new challenging issues occur.
… Thank you for your explanations of the very simple, practical examples that you gave us in the workshop. I really enjoyed myself and appreciated your warm, uncomplicated manner. I am going to continue further with Ösen lösen as my personal development is important to me. The subject should be pursued further in the team to enable growth. Thank you for the wonderful days and the one-on-one Ösen lösen sessions. I learnt a great deal, much of which I have already implemented.
Ms. Guenther convinced by her professional competence and interpersonal skills, which were key assets during this very complex project. Due to her communication skills she was capable to establish constructive business relationships.
All duties and deliverables transferred to Ms. Guenther were accomplished to our contentment even in time and target date critical phases.
We thank Ms. Guenther for the deliverables performed for our project and we wish her for future cooperation projects further success.
Ms. Guenther impressed us with her quick analytical skills and her "outside the box" approaches and methods. Her strategic thinking, future-oriented project management and client/service-oriented approach shaped our collaboration positively and successfully. We would not hesitate to commission Ms. Guenther with further projects in the future.
…after the Ösen lösen session, which I found fascinating, I had a good talk with my boss. I feel like a new person. I cannot exactly say what has happened, but it feels wonderful. All I can say is that my sensitive stomach has been very relaxed since the Ösen lösen session, and I always have a smile on my lips when I think of my boss. We had a talk to clear the air, the sort of talk which would have never happened before the Ösen lösen session with Ms. Guenther. The "tool" that she gave me is worth its weight in gold. I gained a great many new perspectives of myself and my life. Thank you for your support. Thank you for helping me so quickly.
Ms. Claudia Maria Guenther impressed us with her comprehensive methods, expertise and social competence as well as her outstanding client/service-oriented approach. In the process, she was also extremely goal and solution-oriented, and resilient. Her effective analytical and structural approaches and methods as well as her excellent communication skills were received very positively in the business units. A dedicated team placed under the leadership of Ms. Guenther successfully completed the documentation of the first A380 airplanes, which enabled the first flights to take place. She always fulfilled the tasks and responsibilities assigned to her even in highly challenging phases where time was of the essence with the greatest of care and to our complete satisfaction. We would not hesitate to commission Ms. Guenther for new projects in the future.
We would particularly like to mention Ms. Guenther's comprehensive expertise in the area of project management. I am pleased to confirm that Ms. Guenther is a committed, focused and motivated consultant who stands out due to her efficient, reliable and conscientious working manner. She was also able to solve problems quickly and successfully, and achieve first-class results even in difficult situations due to her outstanding analytical skills and quick grasp of the issue(s) at hand.
I would like to thank her for the valuable work that she has done for us to date, and I look forward to continuing our constructive working relationship in the future.